We love to dream about bedrooms.  We found these three spaces that will help inspire new ideas, upgrades, or a major overhaul.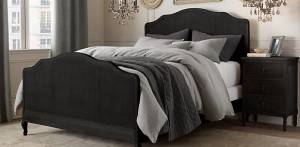 We're always fans of black, white and grey combined, and Restoration Hardware does a fantastic job of merging masculine and feminine with this collection. 
 Restoration Hardware Lorraine Cained Collection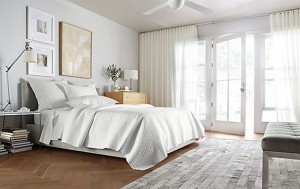 Nothing beats all white!  A great way to brighten your day, Room & Board makes this work well.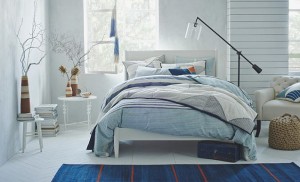 Blue and White – a classic combo.  You'll feel like you're at the beach with West Elms' take on blue.