It'a always a good time for a refreshing cocktail, especially when the weather is warm.  We've put together a list of some new cocktails that caught our eye, from the best cocktail blogs out there.  Oh so good.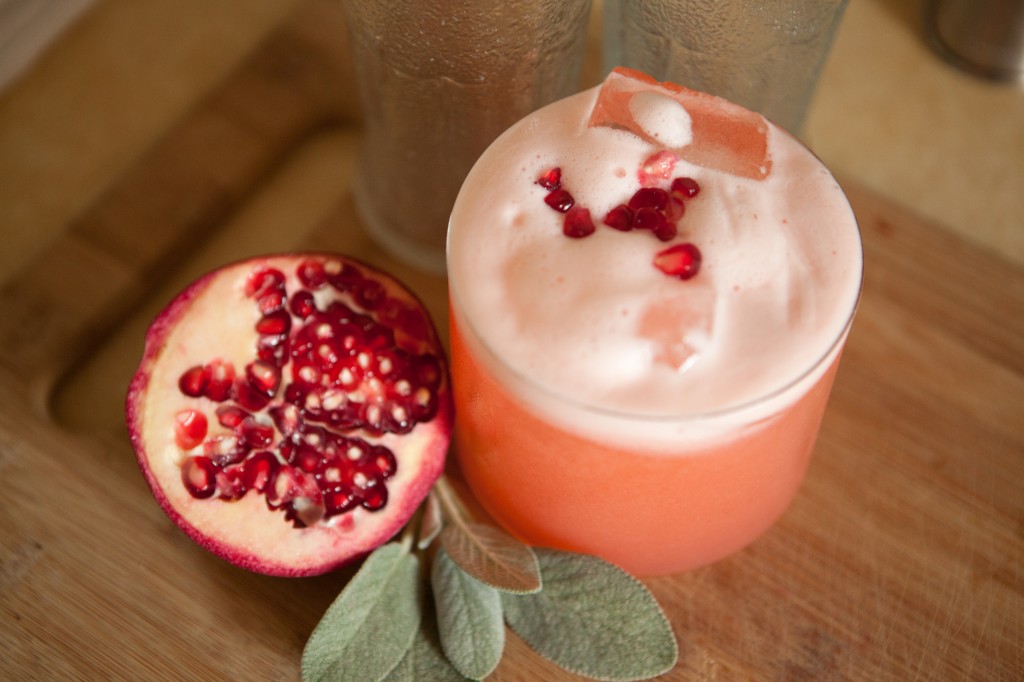 La Pelirroja
1 1/2 oz tequila reposado
1/2 oz Cynar
1/2 verjus rouge
1/2 oz fresh lime juice
3/4 oz demerrera simple syrup (same recipe as simple subbing out demerrera sugar for white)
3/4 oz pomegranite juice
1/8 oz rose water
splash of strawberry lambic ale
garnish with pomegranate seeds
Add everything to your Boston shaker except for the garnish and the lambic ale, shake for 25 seconds with 5 ice cubes. Strain into a chilled old fashioned glass filled with ice, pour over the lambic ale and finish with pom seeds.
Credit:  http://www.lalovingcup.com/refreshing-recipes/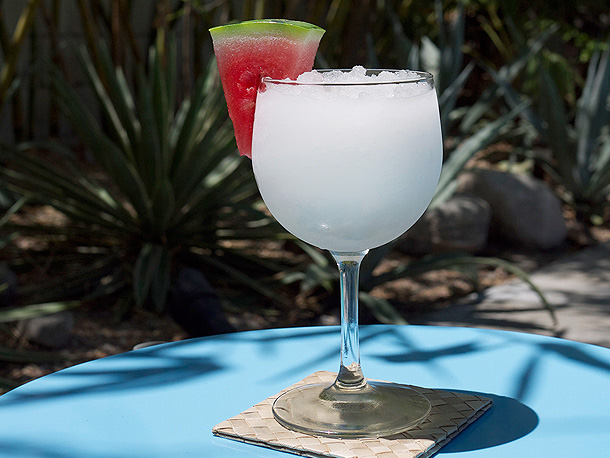 Frozen Watermelon White Negroni
1/2 cup cubed watermelon
1-1/2 cups gin, such as Broker's or St. George Botanivore
4-1/2 ounces watermelon gin (see recipe below, line 1)
2-1/2 ounces Cocchi Americano
2-1/4 ounces Dolin Dry Vermouth
3 cups ice (for a thicker drink, add an additional 1/2 cup ice to each batch)
Watermelon and orange slices, for garnish
For the watermelon gin: In an airtight container, combine gin and watermelon. Keep in a cool, dark place for 48 hours. Strain into a clean, airtight container until ready to use. Will keep up to one year.
For the Watermelon White Negroni Slushie: Combine watermelon gin, Cocchi Americano, and vermouth in an airtight container and freeze for at least 8 hours and up to 3 days.
When ready to serve, add frozen alcohol to a blender with ice. Blend on high speed until smooth, about 30 seconds. Split between rocks glasses or small wine glasses. Garnish each glass with a watermelon.
Credit: http://stirandstrain.com/2014/06/26/classic-and-watermelon-infused-frozen-negroni-cocktails/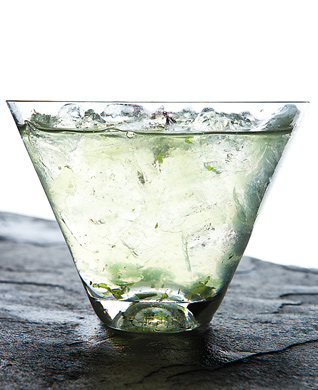 Cucumber Aloe Cocktail
8 1/4″-thick slices cucumber
12 small fresh shiso leaves
1/4 cup Hendrick's Gin
6 tablespoons tonic water
1/4 cup aloe juice
2 teaspoons Chartreuse liqueur
Ingredient info: Shiso leaves, from the perilla plant (also known as Japanese basil), are sold at Japanese markets. Aloe juice is available at better supermarkets and at specialty foods stores.
Using a muddler or the handle of a wooden spoon, crush and mash cucumber and shiso in a cocktail shaker. Add gin and mash again. Fill shaker halfway with ice cubes. Add tonic, aloe, and Chartreuse. Stir to blend well. Fill 2 Old Fashioned glasses with ice; strain cocktail into glasses.
Credit: http://www.epicurious.com/recipes/food/views/Cucumber-Aloe-Cocktail-366715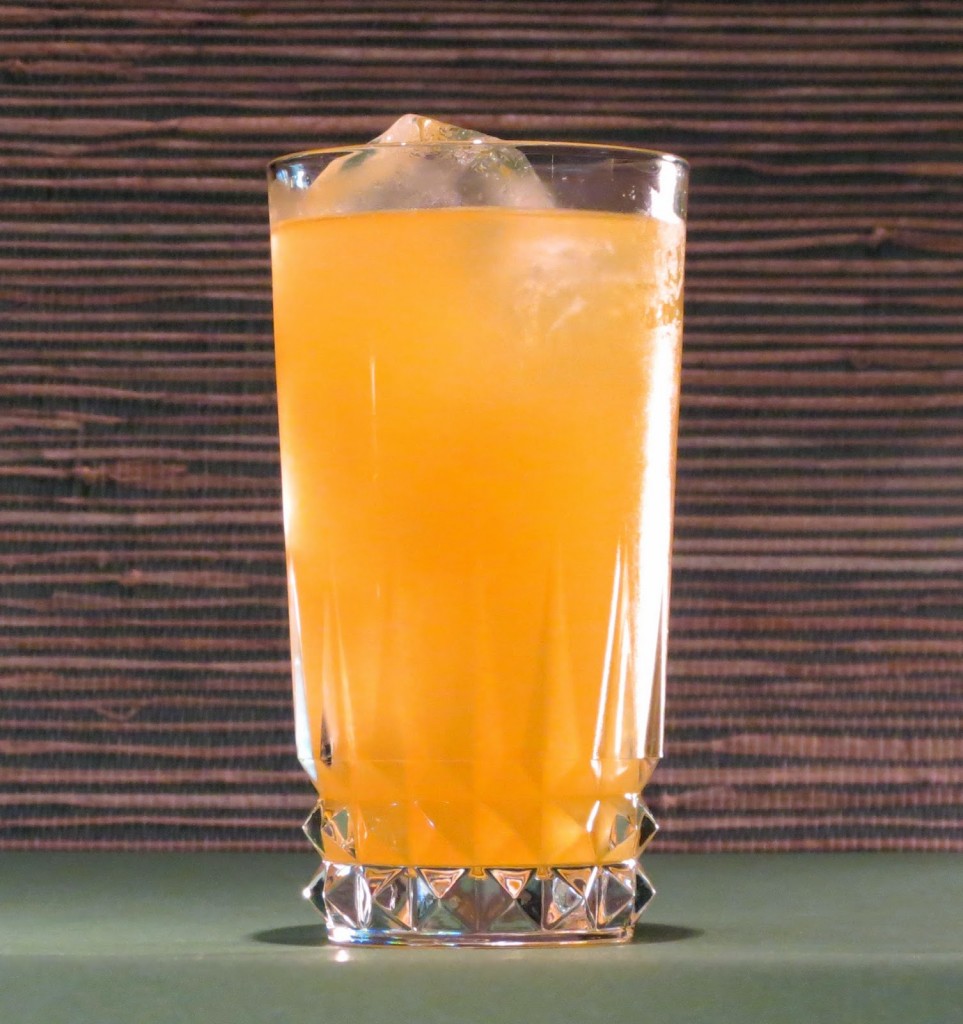 Fresh Mandarin Fudpucker
2 oz tequila (we used blanco)
4 oz freshly squeezed mandarin juice
1/4 oz Galliano
Combine spirits and juice with ice in a tall glass, roll into a tin and back. Carefully float Galliano. (And if it sinks, so what? Sip and smile.)Credit: http://foggedinlounge.blogspot.com/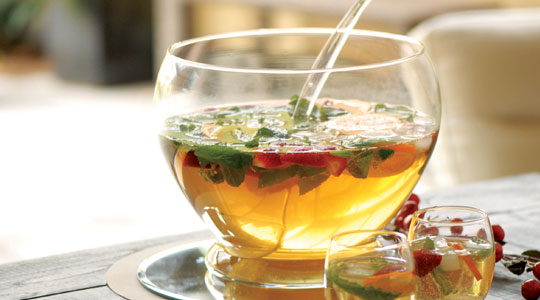 Summer Punch
1.5L chilled sparkling wine
1.5L chilled lemonade or ginger ale
750ml soda water or sparling mineral water
400ml chilled vodka or brandy or grand marnier
1 lime, thinly sliced
1 lemon thinly sliced
1 punnet strawberries sliced
Ice cubes, to serve
Combine all ingredients together and serve chilled.Try combining Wheel&Barrow cosmopolitan cocktail mix, champagne (or your favorite spirit) and sparkling water for a great summer punch.Credit: http://www.wheelandbarrow.com.au/recipes/drinks/summer-punch/