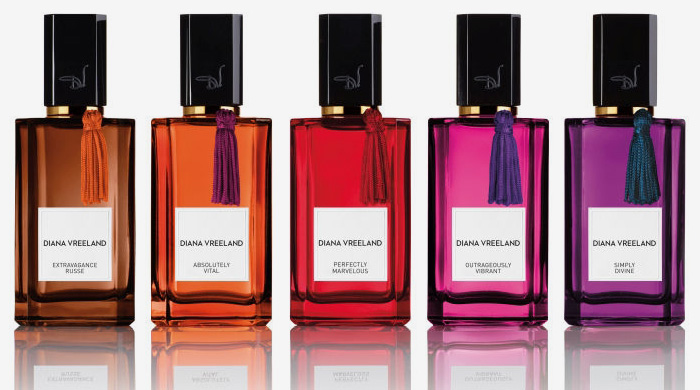 Diana Vreeland, the talented and eccentric writer and editor (former Harper's Bazaar and Vogue Editor-in-Chief among some of her roles), lived her life to the fullest.  We are excited to discover that her estate has recently launched a series of parfums.  Headed by her grandson, Alexander Vreeland, the five scents are named after some of her favorite sayings: Absolutely Vital, Extravagance Russe, Perfectly Marvelous, Outrageously Vibrant, and Simply Divine. 
Available starting September 4, at Neiman Marcus and Bergdorf Goodman.
We will be smelling amazing – thank you Diana.